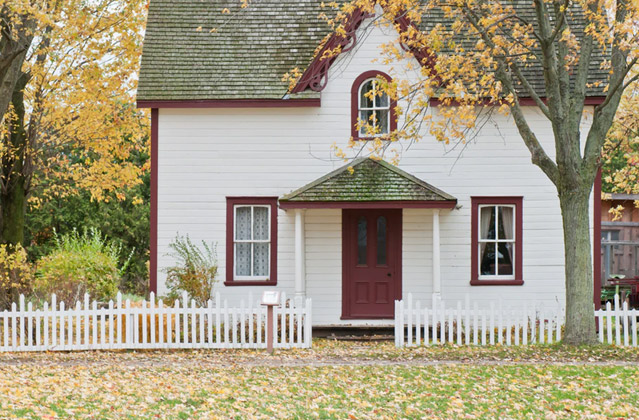 Shaheed "Damian" Williams grew up Christian and pursued fame as a rapper before becoming a Muslim. The days of Damian Williams running with his fellow rappers, pursuing fame, women and a hip-hop image are over. The 26-year-old turned in baggy jeans for long robes around the house. He sports a curly beard and is studying Arabic with his wife so they can read the Qur'an together.
Williams, who now goes by Shaheed, is a convert to Islam, a religion that has brought a sense of truth and direction the Christianity of his youth and reviews of other religions didn't provide, he said.
(
NOTE:
If you want to build a strong and powerful relationship with Allah, check out
Islamia TV
, where you can watch Islamic speakers from across the globe deliver inspiring and motivational courses. Learn more at
www.islamia.tv
.)
Now, he speaks periodically at the Muslim Community Center in north Wichita as one of an estimated 5,000 Muslims in the Wichita area.
His discovery of Islam started with his childhood comic book collection, he said.
A fan of the "X-Men," Williams learned of the character "Thor," the god of thunder from Norse mythology.
It expanded his view of the world and religions beyond his Sunday school and youth group upbringing at St. Paul AME Church in Wichita.
When he was in high school, a member told him about an Old Testament verse that prohibited eating pork. It surprised Williams and made him more curious about the Bible. Later, he found verses about honoring the Sabbath, which he also didn't think Christians observed.
By mid-high school, he told his father he would no longer go to church. He was an agnostic.
His passion became the Flatland Brigade, a local group of about eight rappers, who performed at parties.
There was drinking, carousing and talk of pimping. The lifestyle smacked of arrogance, he said.
"I despise that behavior," he said. "That's not being a man. They think it's being in a gang or having a gun or going to prison or mistreating a woman."
Williams' older brother told him about the Nation of Islam, a controversial movement of some African-American Muslims. Williams never joined.
A fellow rapper who had converted to orthodox Islam talked to Williams about the faith.
Williams began to study Islam seriously and was soon persuaded by its teaching that there is one God to whom he could pray without a mediator.
He admired the closeness among brothers and sisters of Islam despite their national and cultural differences. It was a religion of structure that he knew he needed. It taught obedience and submission to God, Almighty, and His law.
And he was persuaded by Islam's teaching that people ought to be accountable to God, Almighty, for their actions. The Christian idea of Christ bearing sins on people's behalf, he said, weakened personal accountability.
"There's no free ride," he said of Islam, unlike Christianity's teachings on grace and sin.
For weeks, Williams' friend would ask if he was ready to accept Islam. Finally, in 1996, at age 19, Williams met with an imam, a Muslim leader.
After speaking with him, Williams recited the "shahada," a statement of faith that is the first step in accepting Islam:
"I bear witness that there is no god but Allah, and I bear witness that Muhammad is the messenger of Allah."
The room full of men now became a room of brothers who came up one by one to hug and congratulate him.
He took a bath when he returned home as is customary for new converts. Still, it would take another three years, he said, before his new faith took hold of his life.
"I just got fed up with feeling regret with the way my life was going," he said. "You never know which day is going to be your last."
He listened to more sermons on tape, read books and attended services at the mosque, sometimes staying there overnight to pray and meditate.
As a Muslim, he knew promiscuity was wrong and wanted to marry and start a family. He followed traditional Islamic customs in seeking out a wife. He spoke with several women about marriage, including a former co-worker, Nicole Childers, who was often at parties where he rapped. She had also converted to Islam from Christianity the year after he had. He proposed to her on a Tuesday and on Saturday they were married. She had accepted his dowry of 200 dollars, a silver necklace that said "Allah" on it and fragrant oil, among other gifts. During the five-minute ceremony, no rings were exchanged. She stood in a room nearby within earshot of the imam and her future husband.
Today, they have three children, ages 3, 2 and six months. Williams works as a water meter reader for the city of Wichita. The hip-hop life is gone. A bookcase full of Islamic teachings and the Qur'an are his focus these days.
"To me, Islam has the answer to racism, discrimination, feminism, abortion, high murder rates and drug selling," he said, "because it's trying to show human beings how to live their lives right."– The Wichita Eagle
(
NOTE:
If you want to build a strong and powerful relationship with Allah, check out
Islamia TV
, where you can watch Islamic speakers from across the globe deliver inspiring and motivational courses. Learn more at
www.islamia.tv
.)