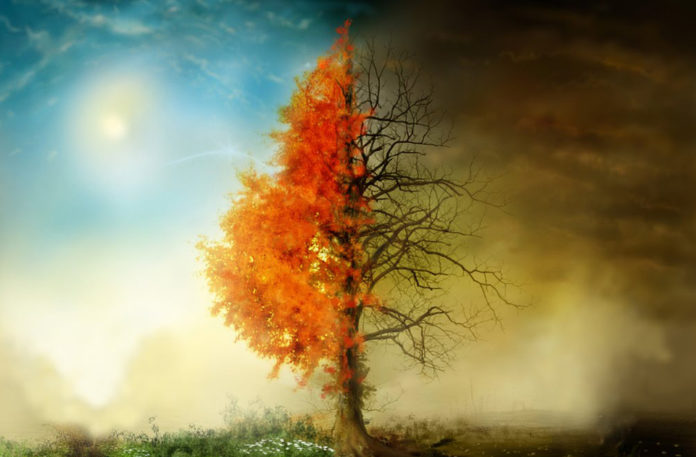 Every moment of every day events like this take place…
(
NOTE:
If you want to build a strong and powerful relationship with Allah, check out
Islamia TV
, where you can watch Islamic speakers from across the globe deliver inspiring and motivational courses. Learn more at
www.islamia.tv
.)
Imam: Dear brothers and sisters brother Muhammad Zaid died unexpectedly Friday night in a car accident. Brother Muhammad was 32 years old.
Death is a reality isn't it? You can't read the paper or watch the news without being confronted by it. But we are reminded in verse after verse that there is someone who has power over death. That someone is Allah, glorious and most high.
In Surat Al-Kahf we read the story of the sleepers. They 'died' for over 300 years and then Allah brought them back. In Surah Al Baqarah we read the story of Ibrahim and the dead birds that Allah brought back to life.
Allah gives us parable after parable of His power. This summer was an especially scorching one in our home city of Washington. While humans could find shade and air conditioning, the grass and flowers could not. The green grass became a deathly yellow.
Then as the months of fall entered, day after day of rain fell. The grass that was 'dead' yesterday, had now become green with life! Before the eyes of everyone, Muslim and non-Muslim, life was brought back to the land. This is Allah's power!
| | | |
| --- | --- | --- |
| | Verily the likeness of (this) worldly life is as the water (rain) which We send down from the sky, so by it arises the intermingled produce of the earth of which men and cattle eat. Until when the earth is clad with its adornments and is beautified, and its people think that they have all the powers of disposal over it, Our Command reaches it by night or by day and We make it like a clean-mown harvest, as if it had not flourished yesterday! Thus do We explain the Ayat in detail for the people who reflect. – Yunus 10/24 | |
Dear brothers and sisters, we shall all die, not a human on earth will disagree. And we shall be moving on to the hereafter, either to Paradise or Hellfire – there is no third location. In the coming final days of Ramadan, let us turn to our Creator with all our heart.
If we don't seek Allah's pleasure and forgiveness this year, then when? This is our moment, this is our life.
(
NOTE:
If you want to build a strong and powerful relationship with Allah, check out
Islamia TV
, where you can watch Islamic speakers from across the globe deliver inspiring and motivational courses. Learn more at
www.islamia.tv
.)