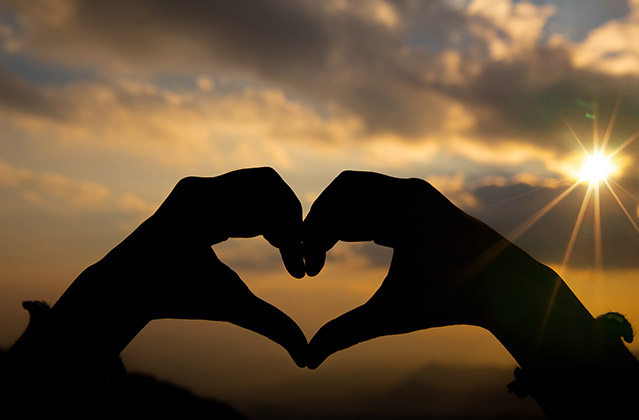 "…there is beauty in breaking" – Amir Sulaiman
Words fell softly from her lips as tears streamed down her face. A young woman, newly married, had reached out to me via social media to ask a question about how to reconnect with her body after trauma. Receiving intimacy and sex-related questions from Muslim women all over the world is a large part of my work. But there was something about this particular questioner that struck me in a very deep place. I intimately knew her pain as a survivor. Not long after taking my shahada, I was the victim of sexual assault. The amount of trauma I suffered is indescribable. But rather than pulling me away from the faith, I relied heavily on the deen to pull me through one of the darkest periods of my life.
Healing after trauma took action, not only faith. For years, I struggled with the ability to connect with my body and to understand how to properly process emotions. Intimacy, of all kinds, was a challenge for me. Reclaiming agency over my own body and establishing my right to pleasure led me down a life-changing path that has led to me now assisting other women in understanding and owning sexuality from a sacred perspective. My trauma broke me but it also showed me new ways to heal.
Re-engaging with sexual pleasure after trauma can be very difficult, especially for Muslim women who have been taught their whole lives to vigorously guard their bodies and not discuss sex. Talk of intimacy is still seen as tAbu and, worse yet, the ability to report sexual assault and abuse remains a very difficult task for many women, regardless of faith.
But getting back to pleasure really requires coming back to a sense of oneness and power within one's self. It means owning your narrative and rebuilding the parts which have been broken.
I have developed a five-step plan for helping women to navigate the heartbreaking process of reclaiming the body and opening one's self to pleasure.
[*This plan is not to be used in place of mental health care (cognitive behavioral therapy, EMDR, trauma-informed somatic practice, etc.) but is meant to supplement intervention from a trusted licensed mental health provider.]
(
NOTE:
If you want to build a strong and powerful relationship with Allah, check out
Islamia TV
, where you can watch Islamic speakers from across the globe deliver inspiring and motivational courses. Learn more at
www.islamia.tv
.)
1. Practice mindful forgiveness. This is not meant to be directed toward the abuser. Mindful forgiveness after trauma focuses on a need to forgive one's self for the range of self-directed emotions that can be detrimental in the aftermath of sexual trauma. Sometimes women blame themselves when abuse takes place. This internalized oppression requires forgiveness because a victim should never assume blame for the heinous acts of others. Forgiving ourselves for any negative self-talk and asking Allah to grant His indelible mercy is a key foundation for the development of a healing path. It took years after my assault for me to understand the ways in which I had wounded myself with disparaging internal scripts. When I increased my level of istighfar and asked Allah to excuse all the instances where I doubted myself and harmed my spirit in the process, I was able to finally uncover long-hidden emotions and set about the work of true healing and reconciliation with my body.
2. Seek knowledge about one's own body and its rights. When I became a Muslim 21 years ago, I had no idea that Islam was such a sex-positive religion. The Seerah of the Prophet Muhammad is full of instances where he demonstrated the beauty and importance of sex as a form of marital bonding as well as an act of worship. Scouring books of fiqh, I learned the rights of women in Islam which affirmed that we are not human possessions meant to be tilled; women have undeniable rights to pleasure and protection of our most sacred human parts. Understanding that Islam is a guide for all areas of life can give a sense of comfort and provide a pathway to explore the sacredness of sexuality. This is key, especially for women who have been abused by men of faith or who have been victims of spiritual manipulation for carnal gain. Also, learning about the female anatomy, how the brain is an integral part of harnessing pleasure, and ways to use the mind to develop an internal sense of pleasure can also be extremely helpful in re-igniting one's love of self.
3. Activate the sensuality of everyday life. There is a misunderstanding of the role of sensuality in pleasure. Sex is the physical joining of bodies. Sensuality, however, is a conscious internal awareness of pleasurable stimuli. It does not involve engaging with another person. This is key because many trauma sufferers may find physical human touch triggering. Recognizing the sensual aspects of daily life requires the mindful perception of things that titillate or arouse. It can be as simple as the feel of a particular fabric against the skin, the smell of the air after a heavy rain, a sound that evokes sensual memories, a scent that conjures an arousing mood. Why is this important? Sex is not the sole route to pleasure. For women, pleasure is largely dependent upon a spiritual or mental connection within the body. By engaging in self-motivated pleasurable sensations, this can assist women in realizing the power and control that we have over our physical vessels.
Be easy with yourself. In the Qur'an, Allah reminds us "O you who have believed, seek help through patience and prayer. Indeed, Allah is with the patient." (2:153) During the process of reclaiming one's power, there will undoubtedly be times of anger, grief, sorrow, and resentment. These are human emotions and are quite reasonable given the magnitude of trauma's effect on the heart. Be patient with yourself. Channel love and support during times of difficulty. Do not neglect your healing journey because of a setback. It is important to practice patience with one's self and utilize prayer as a stabilizing force. Allah is Al Wali, our greatest Protector, and Supporter. During times of emotional despair, rather than directing our energy inward, we can learn to release these emotions through dua and remembrance. Trauma is not a fundamental characteristic of who you have become. Reclaiming your narrative means understanding that you have the power to create a different story with a powerful ending. Give yourself the time and space to rewrite your script.
Allah is Al Wali, our greatest Protector, and Supporter. During times of emotional despair, rather than directing our energy inward, we can learn to release these emotions through dua and remembrance.
Find your circle. Healing is not a solitary act. Sometimes it requires the love and support of others. Do you have a circle of support? Who are the people in your circle? And if you don't have one, how can you create one? When I was at my lowest, my circle was there to remind me of who I was and how far I had come. They were the ones with whom I could be my most authentic self. One of the ways in which we can heal trauma is by seeking human connection. Select your circle carefully and lean on them during times of need. The healing power of your personally curated community can be transformative and life-changing.
(
NOTE:
If you want to build a strong and powerful relationship with Allah, check out
Islamia TV
, where you can watch Islamic speakers from across the globe deliver inspiring and motivational courses. Learn more at
www.islamia.tv
.)