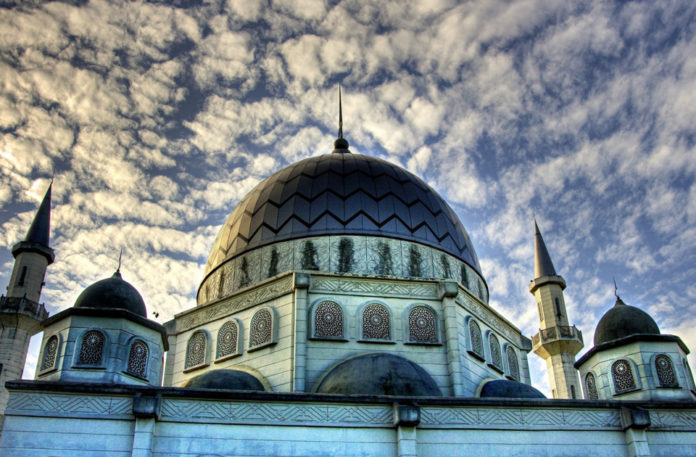 `Abdullah ibn `Amr (RA) reports that the Messenger of Allah ﷺ said,
(
NOTE:
If you want to build a strong and powerful relationship with Allah, check out
Islamia TV
, where you can watch Islamic speakers from across the globe deliver inspiring and motivational courses. Learn more at
www.islamia.tv
.)
| | | |
| --- | --- | --- |
| | " "The Muslim is one from whose tongue and hand the Muslims are safe. The Muhajir is one who migrates from what Allah has prohibited." Agreed upon. | |
Tirmidhi and Nasa'i add,
| | | |
| --- | --- | --- |
| | " "The believer is one in whom the people would entrust their blood and wealth." | |
Bayhaqi adds,
| | | |
| --- | --- | --- |
| | " "The Mujahid is one who strives his utmost in obeying Allah."[1] | |
This hadith mentions the pinnacles that can be reached in each of these noble titles, the result of which is attaining felicity in this world and the next. It talks about Islam, Iman, Hijrah and Jihad and mentions their definitions in the most concise of ways.
The Muslim is one from whose tongue and hand the Muslims are safe. This is because true Islam is submission to Allah, perfecting servitude and establishing His rights and the rights of the Muslims. Islam is only perfected by loving for the Muslims what one loves for himself. This in turn can only come about if he saves the Muslims from the evil of his tongue and hand because this is the core and essence of this obligation. How can someone who does not save the Muslims from his tongue and hand establish the obligation of loving for them what he loves for himself?
The believer has been explained to be one who the people would entrust their blood and wealth to. When faith enters the heart and fills it, the person establishes the rights of faith fully. One of the most important rights is safeguarding trusts, being truthful in dealings, and being wary of oppressing people in any way. People will soon know anyone who has such qualities and they will feel comfortable in entrusting him with their blood and wealth and they will trust him. The Prophet ﷺ said,
| | | |
| --- | --- | --- |
| | " "There is no faith for someone who has no trustworthiness and integrity."[2] | |
Hijrah, migration, which is an individual obligation upon every Muslim has been explained to mean hijrah from sins. This obligation is never lifted from the legally responsible Muslim (mukallaf) because Allah has prohibited his servants from committing the unlawful. As for the hijrah from a land of disbelief, or innovation, to the land of Islam, this is not obligatory on every individual but only becomes obligatory in some situations.
The Mujahid has been explained to be one who strives his utmost in obeying Allah. The soul naturally inclines towards laziness when it comes to working good; it incites towards evil and is quick to complain at the onset of calamity. One requires patience, steadfastness and hard work in making it adhere to obeying Allah and remaining constant, in making it avoid unlawful, and meeting calamity with patience. These are the levels of obedience: enacting the commanded, avoiding the prohibited and bearing calamity with patience. The true Mujahid is one who strives against his soul so that it may fulfil these three matters.
Whoever lives by what this hadith teaches has lived by the religion. In doing so, there is no good related to this world or the Hereafter that he will not have performed, and there is no evil except that he will have left it. Allah alone is the One who grants divine accord.
---
Footnotes
[1] Bukhari #53 and Muslim #40. The first addition is recorded by Tirmidhi #2629 and Nasa'i, vol. 8, pg. 104 on the authority of Abu Hurayrah. The first and second additions are recorded by Ahmad #23958 and Bayhaqi, Shu`ab al-Iman #11123 on the authority of Fadalah ibn `Ubayd and was declared sahih by Albani, al-Sahihah #549.

[2] Ahmad #12383 on the authority of Anas. It was declaredsahih by ibn Hibban #47 and Albani, Takhrij al-Iman

[Abridged]
(
NOTE:
If you want to build a strong and powerful relationship with Allah, check out
Islamia TV
, where you can watch Islamic speakers from across the globe deliver inspiring and motivational courses. Learn more at
www.islamia.tv
.)